On May 12, hengfeng bank yantai branch general manager Wang Xiaojie line of investigation and cooperation, to group, chairman of the reception.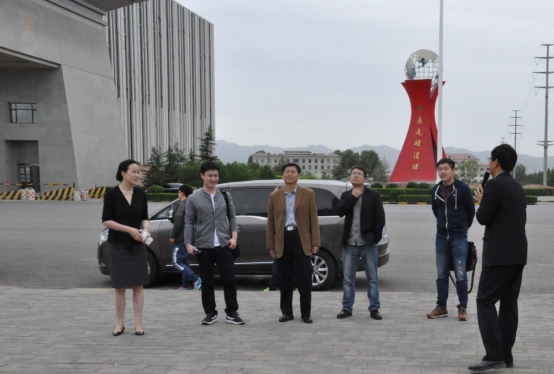 Wang Xiaojie (third left), general manager of a line in the group international inland port zone
Wang Xiaojie row first came to the group, general manager of international inland port zone was investigated, and then came to the bonded logistics center plan approved by the state, finally has carried on the communication discussion on both sides., mr.wong listens to the staff's explanation, and in-depth field for visiting the site of the project, to a preliminary intuitive understanding of current situation of the development of group.Discussion, by watching video, powerpoint, communicate, mr.wong line is further deepened to fully understand and fully grasp the group.Finally the two sides reached a positive consensus on further deepening cooperation.
Wang Xiaojie row watch group, general manager of promotion
It is reported, hengfeng bank is in 2003 by the people's bank of China approved the establishment of the national shareholding commercial bank, the yantai branch to which he belongs to was founded on November 16, 2009.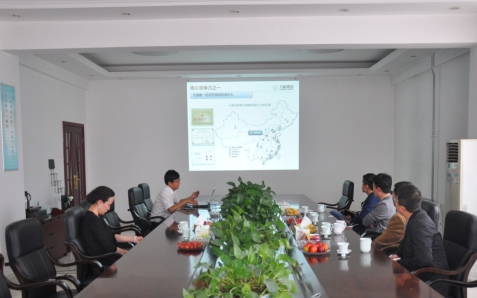 Wang Xiaojie line to listen to the group staff, general manager of PPT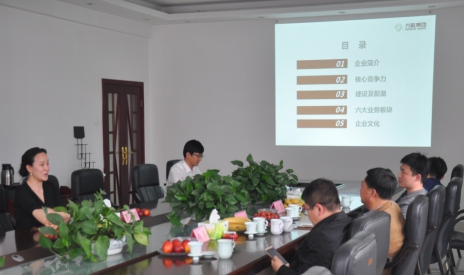 Group chairman with Wang Xiaojie (left), general manager for business communication