On April 6, 2016, henan shangqiu CPPCC vice chairman Wei Zhaohui line in houma mayor Wang Xujie accompanied by to visit my group learning research logistics park operation experience, group supervision supervision minister who keep up with the reception.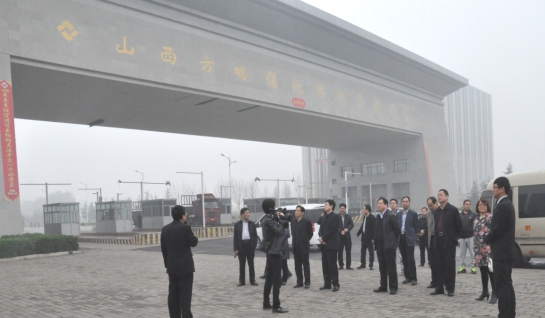 A line at the door of the port zone, vice President of Wei Zhaohui hear who keep up with the minister, is introduced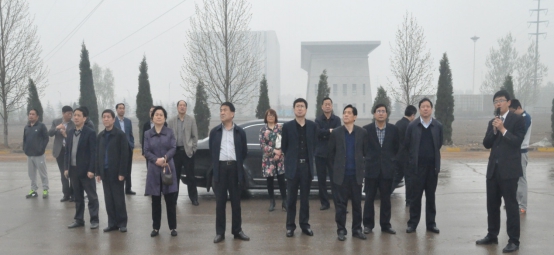 Wei Zhaohui line staff about park, vice President of the introduction of foreign goods wharf project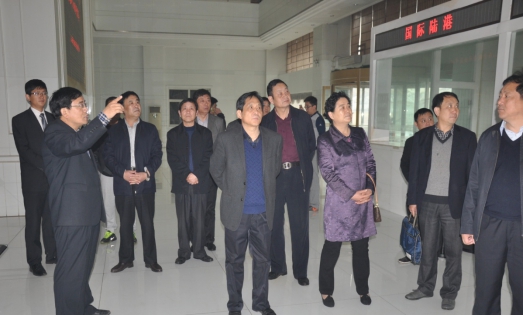 Wei Zhaohui line to bonded logistics center, vice chairman of the joint inspection office hall research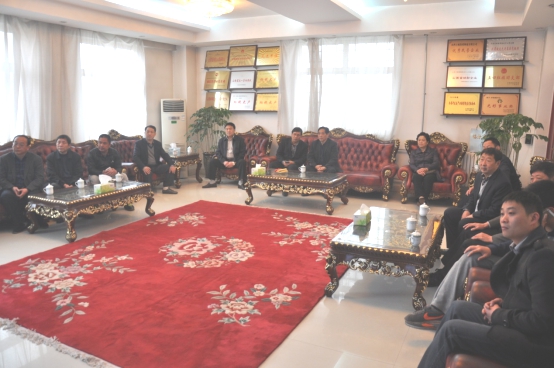 A line in the VIP room to watch group, vice President of Wei Zhaohui propaganda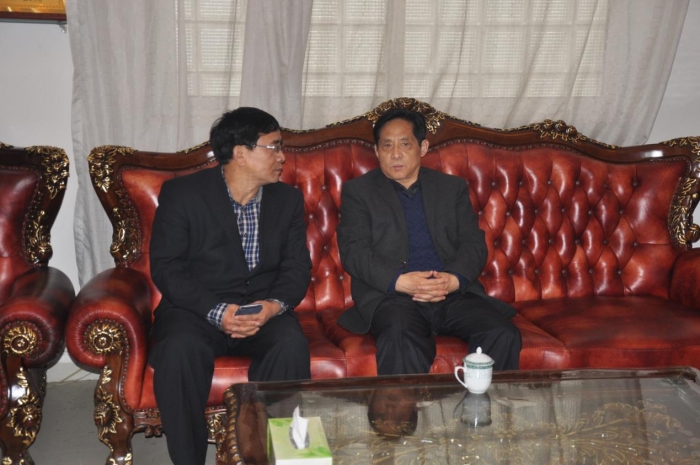 Who (left) to keep up with the minister Wei Zhaohui (right), vice President of strategy group, introduce how to seize opportunities, integrate resources, to develop the business to achieve rapid development experience.
A line has come to the group, vice President of wei inland port and bonded logistics center.They explain after listening to the staff visits the scene of the operation, construction, service and so on joint inspection service hall and bonded logistics center, to the development of the group have intuitive understanding.Guests bonded logistics center in the joint inspection office VIP room to watch the announcements of the group and a discussion was carried out.
Discussion, who keep up with the minister to wei, vice President of a line group how to base on the map of houma local location, transportation, import and export industry, supporting services and other advantages, how to rely on the public platform advantages of bonded logistics center, how to combine government support of trade and logistics industry development policy, seize opportunities, integration of resources, actively expand the business, so as to realize the development course of from scratch, since the childhood, at the same time to wei, vice chairman of a line of concern for the park planning, business orientation, policy support, some problems in comprehensive benefit of reply.Wei, vice chairman, after listening to very inspired, he points out that although strategy group in central hinterland, lacks resources in a county-level city, but the development of logistics industry knowledge, accurate positioning, planning in advance, scientific development is very good, benefit is remarkable, for shangqiu planning development of trade and logistics industry provides a good model, is an example to shangqiu industry development.He hopes the two sides to strengthen interactions and jointly promote the rapid development of logistics industry.