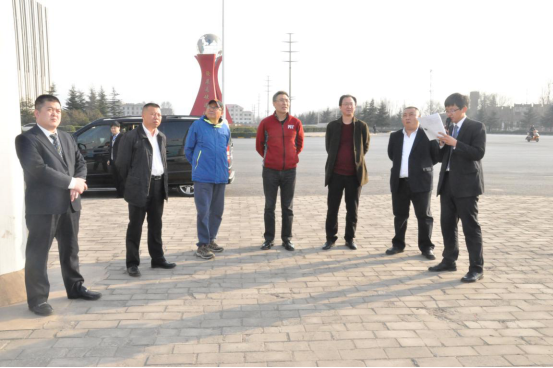 Yetruibay Company Chairman Yedrui Harry (third left) visit to group port zone
In order to fully respond to a nation to strengthen the strategy of "area" all the way to seek business opportunities in the go out, please come in and share dividend policies, February 29, 2016 in the afternoon, Kazakstan, Yetruibay international company chairman Yedrui Harry visit to investigation and cooperation, was invited to visit my group bonded logistics operations business President Liu Hao jin-feng Chen, vice President accompanied by reception.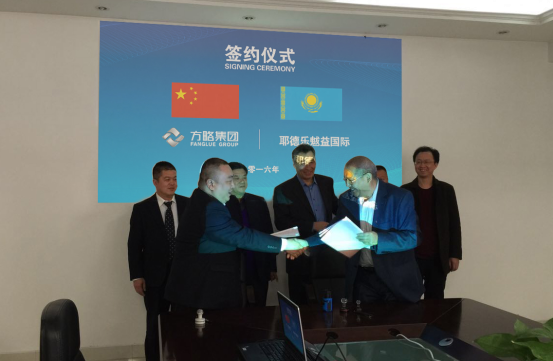 strategy group bonded logistics operation division President Liu Hao (left) and Kazakstan Yetruibay international company chairman, Yedrui Harry (right), signed in business cooperation memorandum
Yedrui Harry, shanxi strategy of Harbin power line is investigated in detail group international inland bonded port zone, the both sides for business discussion.Group vice chairman Ma Zijiang attended the symposium.
Symposium, Ma Zijiang chairman, vice chairman of the board of directors on behalf of the group to Yedrui Harry a line extended a warm welcome to visit, and then introduces the basic situation of strategy, in the location, market, logistics, cooperation advantages in aspects of policy support, can carry out cooperation.Yedrui Harry, the force of strategy group chairman invited to appreciate, then explained the kazakstan, wheat, beef, seeds and other agricultural and sideline products, the advantages of chromium, copper and other minerals and exports to China, would like to cooperate with strategy implementation.Finally both the import and export trade and international logistics business cooperation content, scale, mode, time process issues such as policy support, deep in conversation, on the basis of signed bilateral business friendly cooperation memorandum, substantial cooperation open made a good start for the next step.