At the end of 2015 , Shanxi government issued the document "Opinions on Strengthening and Improving the port-business to support development of foreign trade" (Jin Zheng Fa [2015] No. 48), files can tell from multiple angles helps our bonded logistics center and rapid development within the dividend policy.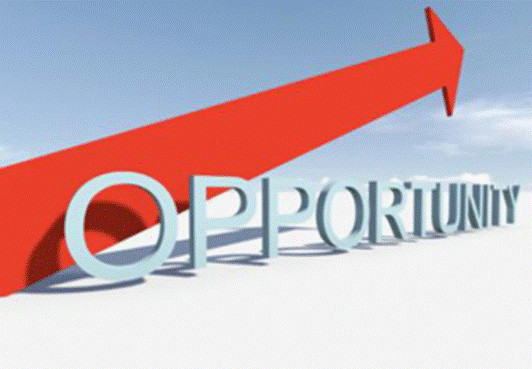 Bonus 1: fight for construction of Linfen (Houma) railway crossings be included in the national "13-5" port development plan.
Bonus 2: Strengthening functions construction like Bonded import and export tax rebates, import and export goods distribution and other supervision in Fanglue Bonded Logistics Center, meanwhile create "Yellow River Golden Triangle" logistics sector; promote the application and construction plan for Linfen Comprehensive Bonded zone (with Fanglue bonded logistics center as the core function area) .
Bonus 3: accelerate construction of Linfen (Houma) Inland-Port , to improve the overall efficiency of port logistics.
Bonus 4: support the implementation of inbound and outbound mail pieces, express inspection and quarantine operations in Shanxi, and the establishment of international mail exchange center in Houma and other conditional operator or the designated area.
Bonus 5: to accelerate the construction of cross-border e-commerce service platform business. Support foreign trade enterprises to enter the third-party e-commerce platform, to explore the international market through cross-border e-commerce, encourage and guide enterprises to establish a standard of "overseas warehouse." Support for the co-building of cross-border trade and e-commerce service platform and Shanxi e-port , sharing information within each other . E-port platform to take full advantage of information resources on the advantages,to develop relevant business services. Bring about the co-processing, convergence of process in information exchange and customs procedures, logistics, commerce, payment.etc
Bonus 6: actively apply for state support for municipalities designated ports imported cars, meat, material, etc., to develop other new bonded services. 
Bonus 7: unify customs clearance and port logistics-related information systems,try to sharing data , reporting online , verification online and operat online. Establish and improve cross-border trade and e-commerce, integrated services suited to the development of foreign trade customs clearance management mechanism, improve and adapt the characteristics of the service trade clearance management.
Bonus 8: Regard Shanxi e-Port platform as infrastructure to creat the "single window", convenient for enterprise reporting clearance operations, increase import and export declaration and clearance efficiency, promote the "big customs clearance" reforms.
Bonus 9: port management departments supposed to strengthen law enforcement cooperation crossings to accelerate the realization of "3-mutual" (information exchange, mutual recognition of regulatory, law enforcement mutual aid), the implementation of "joint inspection and pass together" Full implementation of the customs seized cooperation "3-Ones" (one declaration, one inspection and one release).
Bonus 10: integrate into "One Belt And One Road" and the integration of Beijing,Tianjin and Hebei actively , strengthen the cooperation between the five provinces in central and border or coastal province and clearance in crossings customs.promoting regional integration of the customs clearance. implement the inspection and quarantine, "one-step release" clearance mode and "railway-highway transport" "railway-sea transport" and other transit services.