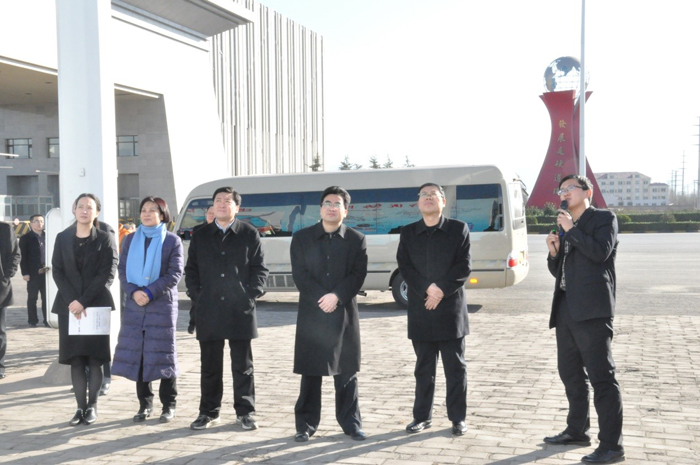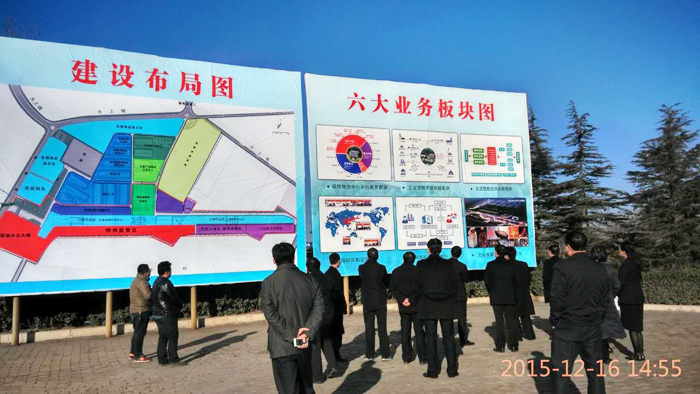 In December 16, Chen Zhonghui,the Vice Mayor of Linfen City, with inspectors Group come to visit our Fanglue Group. Administrative Committee director of Houma Economic Development Zone, Party Secretary Li Zhaoqi,deputy Party Secretary Maxing Min,Municipal Committee, Deputy Mayor Zheng Yumin, deputy mayor Zhang Qingjiang, Gao Jianyun researched together.

Group Chairman presided over the reception. Chen Zhonghui his entourage came to Shanxi Fanglue International Inland Bonded Port Zone,Joint Inspection service hall of Fanglue Bonded Logistics Center to view, and then in the lounge and watch a feature film and had a discussion. Chen Zhonghui learned about the course of group development by looking at and listening to the chairman's report,and gave a high praise for the Group's work on Bonded Logistics, International Logistics, International Trade, cross-border purchase of goods procurement and promote e-commerce, logistics and financing, cultural development.
He thought I rely on the Group of the State Council authorized 4 ministries approved Bonded Logistics Center in Shanxi Fanglue that solid foundation, integration of resources, brought the advantages together, legitimate business, standardized service our import and export business, with export-oriented economic development in the city's important status, plays the role of opening card and window, meanwhile promote the role of bridgehead, the transition has been successful in the new normal economy, listed a shares board started a new project is under construction, the cross-border electricity business by leaps and bounds, the overall momentum of development is really good.he wanted us to focus on the overall deployment of the Group of Linfen municipal government, continue to play a unique public platform advantages of bonded logistics center, to further integrate resources, optimize the city's investment environment and promote the expansion of opening-up Plan, introduce the transformation of international and coastal industrial , drive around the industrial transformation and upgrading, service aspects and other supply reforms continue to play a unique role in promoting sound and rapid development of the city's export-oriented economy.