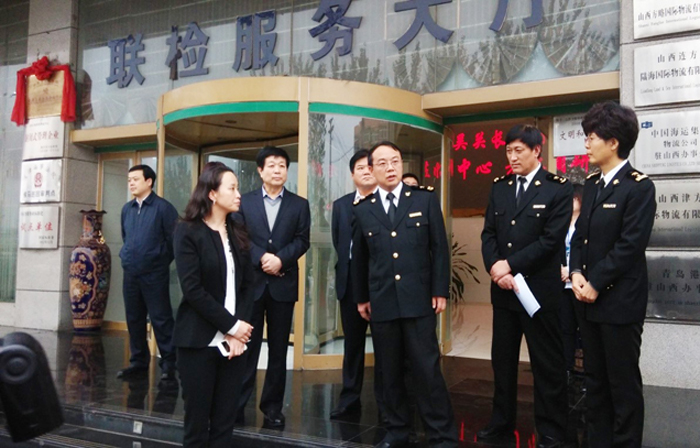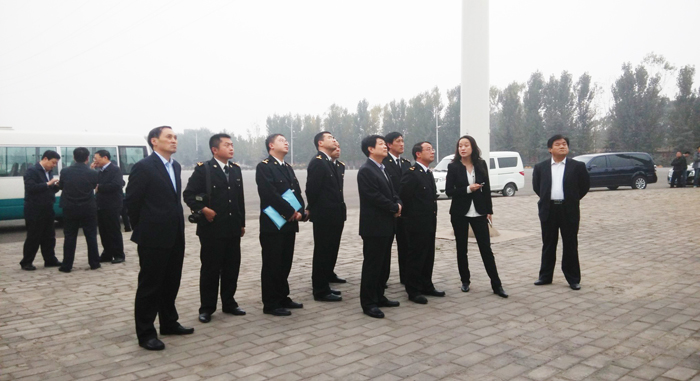 Taiyuan Customs Leader Wu Haiping come to investigate and survey Fanglue Center
Recently, Accompanied by Economic Development Zone Management Committee Director, the Party Secretary Li Zhaoqi, Houma Deputy Party Secretary, the Mayor Wang Xujie and Houma Customs Leader Wang Huanpin, Taiyuan Customs Leader Wu Haiping visited Fanglue Bonded Logistics Center for investigate and survey.

Wu and his entourage visited the Customs special surveillance zone, Joint inspection service hall, and the monitoring center as well as the foreign goods project, the International Inland Port Project Center that still under construction, listened to the for the report about the construction and operation of the current situation in Center carefully.

After the demonstration, Commissioner Wu felt very happy.He give a high praise to special customs supervision Center of consistent legal operations, the performance of continued to grow, and service to local export-oriented economic actively. As well as development in the for us to seize the "One Belt One Road" in the new situation economy historic opportunity to take a initiative transition and make bold innovations. relying on the special features state-approved special customs supervision zones and policy advantages of foreign goods wharf construction project, the spirit and practice of international inland port projects to be praised, to reflect the expansion of requests for the display of bonded goods aspirations and desire to attach importance to the function, and in conjunction with relevant departments to step up for an early resolution, also promised to continue in accordance with the national introduction of favorable policies to promote open to provide more support for the development of bonded logistics center.

At last, he pointed out, Bonded Logistics is an indispensable important content of export-oriented economy. Fanglue Bonded Logistics Center must seize the current golden opportunity for development bonded logistics services,use our brains to innovate ideas. To expand the biggest and best effect of the Center, to accelerate the development of export-oriented economy with all our heart.