Group company website is advertising platform, make more people know about Group company. In 2015, To for group company need, the collectivization management, business operation, network operations business with science and technology innovation as the leading science and technology, promote the building of informatization, the full implementation of the group's official website group of system development and new work online, at the same time, the group and its subordinate business portal to take unified deployment, hierarchical management, centrally responsible for operation and management, information sharing system.
At the beginning of the run, the network science and technology operations business personnel to be able to deal with, but to keep the site group of lasting vitality, it must have a strong background maintenance team to support;And this team, only through training can produce as soon as possible.Therefore, at the beginning of the New Year, the network technology operations business action immediately, on February 25, 2016, has actively organize group, each department website administrators and professional personnel of the special training.
Training in the conference room of a period of three layers, a total of 20 people took part in, take the way of internal face-to-face professional and technical personnel.Training, the teacher introduced the group's official website of foreground and background maintenance operation, the period from the tag, column operation, station group of management, and other content, emphasizing the responsibility division and system as a whole.At the same time, the teacher also positively interactive answering questions face to face with you.Through assessment, training has received the good effect, achieve the intended purpose.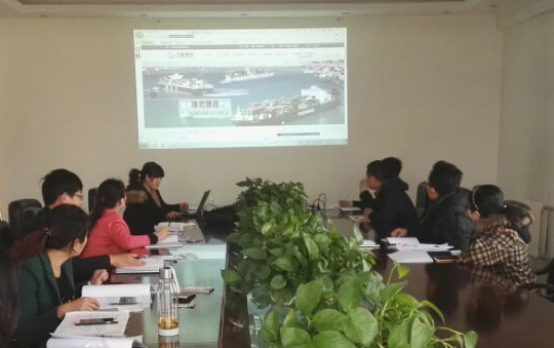 Network Information Center Li PeiJun (left) is taught for website backstage maintenance personnel